Ana Hernández e Christophe Penasse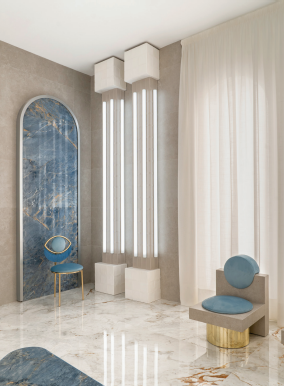 Recognized as the rising stars of design by Elle Decoration and Architectural Digest Spain, MASQUESPACIO studio, founded in 2010 by Christophe Penasse and Ana Milena Hernández, just presented a new collection with Essential Home, called "Hollywood Glamour". Ana and Christophe are famous for creating "emotional
projects, full of details and textures that surprise users, whether in an interior design project or a product design." Their design universe is all about unique colors, materials, and textures in search of innovative proposals for each client. "For us, it is important that we feel connected with the client and this was the case with Essential Home. It was clear from the beginning that both teams as a partner wanted to do the same: create a unique collection to surprise their customers", enhanced de MASQUESPACIO founders.