Sea Front Villa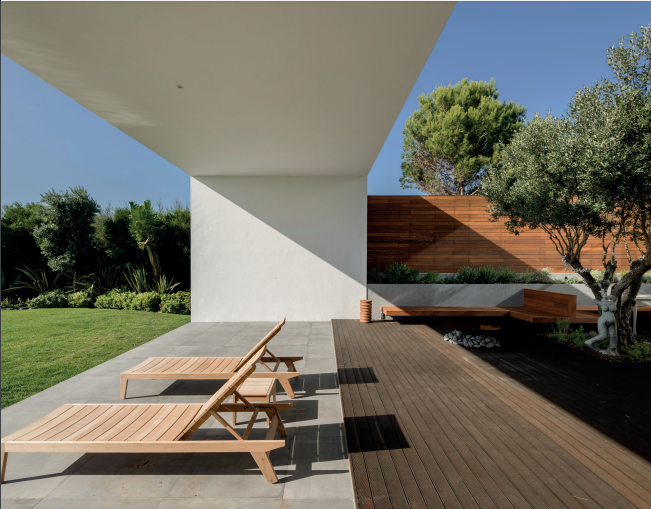 Sea Front Villa gets its name by being a unique front line luxury property overlooking the sea. It's located in Quinta da Marinha, a well-known selected resort in the Estoril – Cascais area, considered the Portuguese Riviera for its lovely dune extended beaches, ancient enchanting palaces and refined lifestyle. Laying in a plot of land of 3.050 m2 and built area of 1.068 m2, this twelve room family house
was intended to be a showcase for elegant, contemporary architecture and design. In order to fullfill this expectation, the project would
respect the amazing beauty of the sea view and nature surroundings, by using pure, well framed lines, big volume of fenestration and glass, as special feature. To serve this indoor- outdoor dialectic purpose, we have specifically elaborated extra slim window frames, of almost non-existent expression, to allow huge spans of glass instead of walls but with a dilution in the space that usually frames don't have.
Also, materials and finishes were sourced from around the world and selected for their quality as for beauty, rarity and sustainability. Warm woods cover the floor, ceilings and wardrobes, unifying and enlarging the rooms while adding a peaceful, natural quality to living spaces. Arq Tailor's is glad to have helped create a singular contemporary design house, refined materials based and attentive to environmental issues.