Joana Marcelino: the Portuguese architect with 20 years experience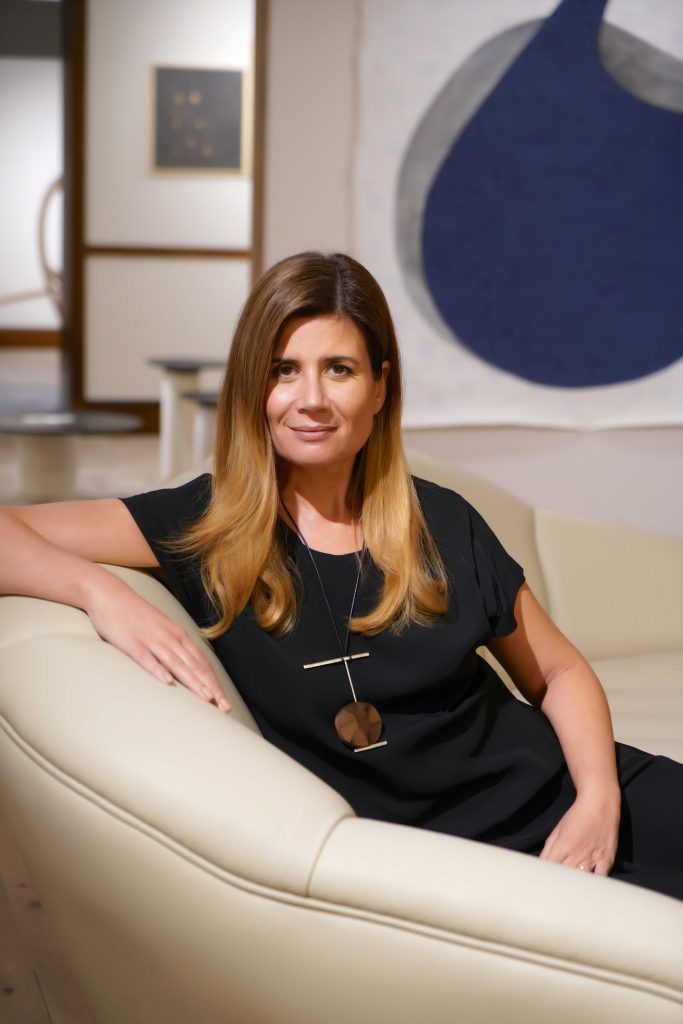 With 20 years of experience as an Architect in the specialization fields of Architecture, Interiors, Decoration in Portugal, France, Germany and Angola, Product Design, Curatorship and Creative Direction
Joana has an extensive experience in the residential, commercial and product area. She has collections of coatings and floors at Pavigrés Lovetiles and Pedrantiqua, applied in reference hotels such as Les Jardins du Fabourg, in the Champs Elysées in Paris and designed a piece of furniture for a Belgian publisher – Per Use – the DO IT mirror presented at the Biennale Interieur in Kortrijk, Belgium and at the Salone del Mobile in Milan.
One of its latest and perhaps most innovative projects is BP's two fuel filling stations in Leiria, where environmental psychology and biophilia are imprinted on its construction because "the first stone of a project must be a tree".
At the end of 2020, she launched a new project – Flowers and Ceramics – a 100% handmade project, 100% produced in Portugal, with a vast collection of utilitarian and decorative dishes signed by the Studio that defends national production and the appreciation of handmade ceramics
along with unique arrangements of fresh or preserved natural flowers and which has been promoted to the press.
Collaborated as creative director of Environments for the launch of the Casa Alegre brand
by Vista Alegre, with some sessions for Bordallo Pinheiro and Vista Alegre, in 2021 and took over at the beginning of 2022 the curatorship of the first FlagshipStore at Wewood Portuguese Joinery and now the creative direction of the brand.
On May 28, 2022, she received the Honor of Merit award at the 11th Edition of the Portuguese Gala of Value, in Valenton, France, awarded by Lusopress, and was again nominated this year for the Gala to take place on May 12.